Motor yacht Ryanne - 8 people
This spacious yacht has no fewer than 4 separate bedrooms, 2 showers and 2 toilets. The kitchen with dinette is fully equipped for 8 people and is fitted with, among other things, a microwave, a large fridge, an extractor fan and coffee maker.
Thanks to the central heating and a second heated steering position the temperature on board is always pleasant. In the whole ship 220V are permanently available.
This yacht is also equipped with an XL cabriolet tent which covers the entire after deck. This comfy sitting area on deck with a table and luxury adjustable chairs, with cushions, provides ideal additional living space whatever the weather. On hot days you can easily unzip the sides and the back as far as you want. Of course this space is also equipped with additional built-in heating.
Floor plan: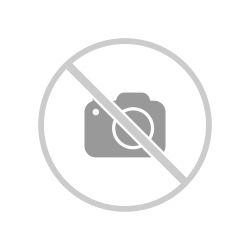 Occupation Motor yacht Ryanne
Electrical compass
Cutlery and cockery
Echo sounder
Coffee Machine
Log
Microwave
Rudder indicator
Vacuum cleaner
Deck washing equipment
Two electric toilets
Heated Flybrige steering position
Two showers
Central heating
Table and adjustable deckchairs on deck
Colour TV with DVD and satellite reception
Convertible hood with suncover
Teak pannelling
Tinted glass all round
Stereo installation with CD
Luxurious captain's cabin with own sanitary
Shower head on swimming platform
Sanitary fittings connected to waste water tank
| | |
| --- | --- |
| Type | Kotterjacht 13.50 GLS |
| Design | Huitema |
| Warf | Klompmaker |
| Accommodation | 8 people |
| Length o.a | 13.85 m. |
| Width | 4.00 m. |
| Draught | 1.10 m. |
| Height incl. hood | 0 |
| Height above | 2.80 m. |
| Headroom | 2.00 m. |
| Engine | 140 hp. |
| Consumption | 3-5 ltr./hour |
| Bow propeller | 10 hp. |
| Stern propeller | not present |
| Heated Flybridge steering | Yes |
| Cabrio hood en sun cover | Equipped with an XL cabriolet tent |
| Boiler | 80 ltr. |
| Water tank | 1200 ltr. |
| Waste water tank | 400 ltr. |
| Dieseltank | 350 ltr. |
| Refrigerator | 2 x 80 ltr. |
| Shore hook-up | 220 volt |
| Inverter 220 volt | 1600 Watt |
| Power on board | 24 volt |